Whether you are a book fan, movie fan, or both, you have probably heard of Still Alice. The film adaptation starring Julianne Moore, Alec Baldwin, and Kristen Stewart opened in U. S. theaters January 16th.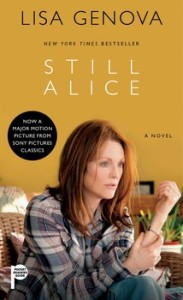 Still Alice began as a novel by Lisa Genova, who, like the title character of her book, has an impressive education. Genova graduated with a bachelor's degree in biopsychology from Bates and obtained her Ph.D. in neuroscience from Harvard University.
Genova's New York Times bestselling novel follows an accomplished professor from her diagnosis of early onset Alzheimer's disease through her fall into full dementia. Initially, Alice is bothered by the temporary loss of a single word. Later, she cannot recognize her husband, children, and even her own reflection in the mirror.
What is important to understand is that the main character—like many men and women with early onset Alzheimer's disease—is struck in the prime of her life. This is not just an "old timer's" disease.
From the publisher's website:
Alice Howland is proud of the life she worked so hard to build. At fifty years old, she's a cognitive psychology professor at Harvard and a world-renowned expert in linguistics with a successful husband and three grown children. When she becomes increasingly disoriented and forgetful, a tragic diagnosis changes her life—and her relationship with her family and the world—forever.

At once beautiful and terrifying, Still Alice is a moving and vivid depiction of life with early-onset Alzheimer's disease that is as compelling as A Beautiful Mind and as unforgettable as Ordinary People.
The most poignant part of the story for me is when Alice discovers a letter on her computer that she wrote to herself when she was "still Alice." The letter asks a series of questions about her life. If she is unable to answer them, it is time to die with dignity. The letter reveals where to find a bottle of hidden pills, enough for a fatal overdose. Alas, unable to remember how to print the letter, she is unable to recall its existence when she walks away from the computer.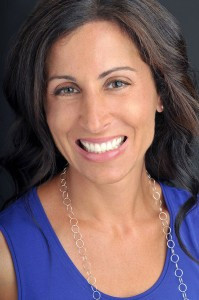 Genova has written a book that is simultaneously easy to read and difficult to digest. Frankly, Still Alice is one of the best books I have read in years. Genova brings to life a terrifying possibility that may already be eating away at your faculties. The novel is a love story in reverse from Alice's point of view, and a long goodbye from the perspective of her family and friends.
According to the CDC website: "Alzheimer's disease is the sixth leading cause of death in the United States and is the fifth leading cause among people aged 65 years and over. The cost of health care for people with Alzheimer's disease and other dementia was estimated to be 200 billion dollars in 2012, including 140 billion dollars in costs to Medicare and Medicaid and is expected to reach 1.1 trillion dollars in 2050."
And unlike stroke, heart disease, and cancer, of which the age-adjusted death rate decreased by more than thirty percent between 2000 and 2010, the age-adjusted death rate of Alzheimer's disease has increased by 39%.
Genova's novel and Moore's film have brought to light a very serious problem facing people today, especially women, who are thirty percent more likely to be diagnosed with Alzheimer's disease. Read more statistics here.
Originally, Genova self-published Still Alice in 2007. Now under contract with Simon & Schuster, her book has been translated into more than twenty languages.
From a review of the film by The Economist, "Julianne Moore is almost unwatchably good in 'Still Alice,' an average film elevated by its tremendous, gut-wrenching central performance."
Lisa Genova has written two other books. Left Neglected, a story about hemispatial neglect caused by traumatic brain injury, and Love Anthony about a young boy with Autism. Visit Lisa Genova's official website for more information.
Read more about Alzheimer's disease and register your support at http://www.alz.org
Comments
comments